Jahanara (traduction en anglais)
JAHANARA
East-West publishing house.
Translation by Uma Narayanan and Prema Seetharam.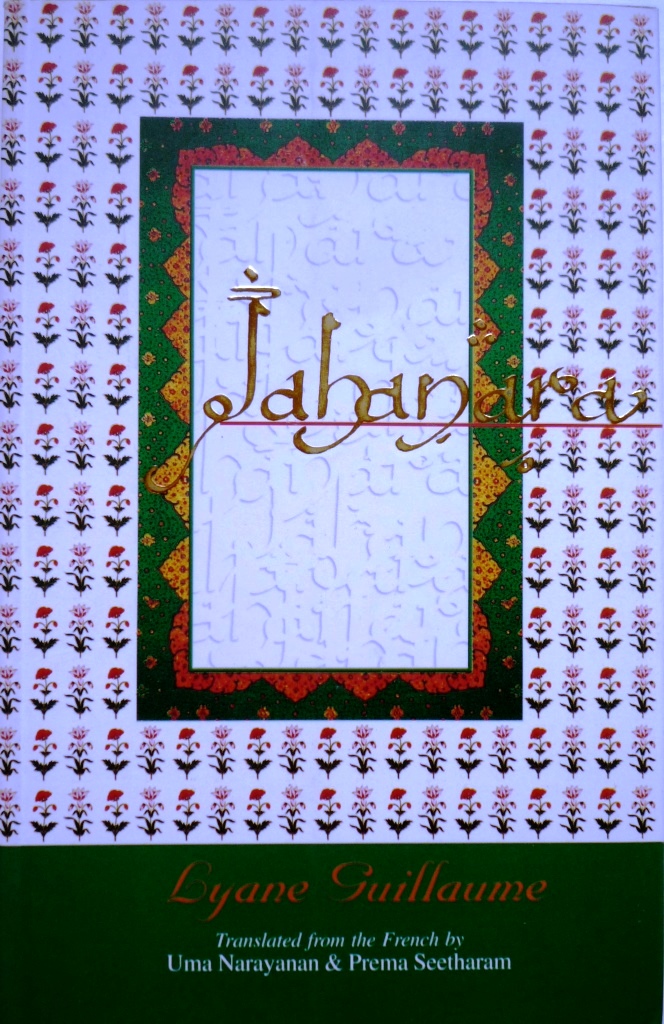 Jahanara was the daughter of the Mughal Emperor Shah Jahan and his beloved wife Mumtaz Mahal for whom he built the famous Taj Mahal. As an adolescent, Jahanara had reveled in the unparalleled splendour of the Mughal court. But the princess soon began to yearn for love, which was out of her reach because of an ancient imperial decree which forbade the mariage of Mughal princesses, and also because her father fell in love with her. Though Lyane Guillaume's poetical novel (all written from the point of view of Jahanara at the end of her life) is a work of fiction, it is based on historical documentation. Set against the backdrop of the grandeur and decadence of the Mughal Empire, « Jahanara » is the story of a royal family plagued by fratricidal wars, murders, treason, incest and the intrigues of the seraglio. It is a magnificent fresco, richly coloured, infused with the perfumes of the palaces, gardens and harems of mediaeval India, and dominated by an unforgettable heroïne, beautiful, intelligent and passionate, who became a force to be reckoned with during Shah Jahan's and even Aurangzeb's reigns.
« An admirable and impressive work of synthesis that gives insight into the royal life of Mughal princess Jahanara Begum »
Tasawar Jalali, 5 November 2003
« This book is splendid in the descriptions of the royal life... and the vivid portrayal of a princess who in modern time would have made a Wise ruler. The author has done great justice to the subject, despite being a foreigner. »
Harinee Mosur, 29 June 2003
« The book is a rewarding read and a pleasing, albeit, poignant account of an extremely important phase of India's history.
»
A. Khaleeli, 2003